The following are some of the assets I created as a designer for the Brooklyn-based ice cream company, Ample Hills Creamery.  My focus for design was about creating engaging, user-friendly visuals that captured our brand's essence and transformed potential customers to loyal consumers. 
Every summer, Ample Hills Creamery proposes a challenge: visit all of our NYC/NJ locations in one day to become a Hillionaire (a super fan) and win some merchandise! For 2019, I designed a comprehensive map of all our participating locations to help guests along their journey.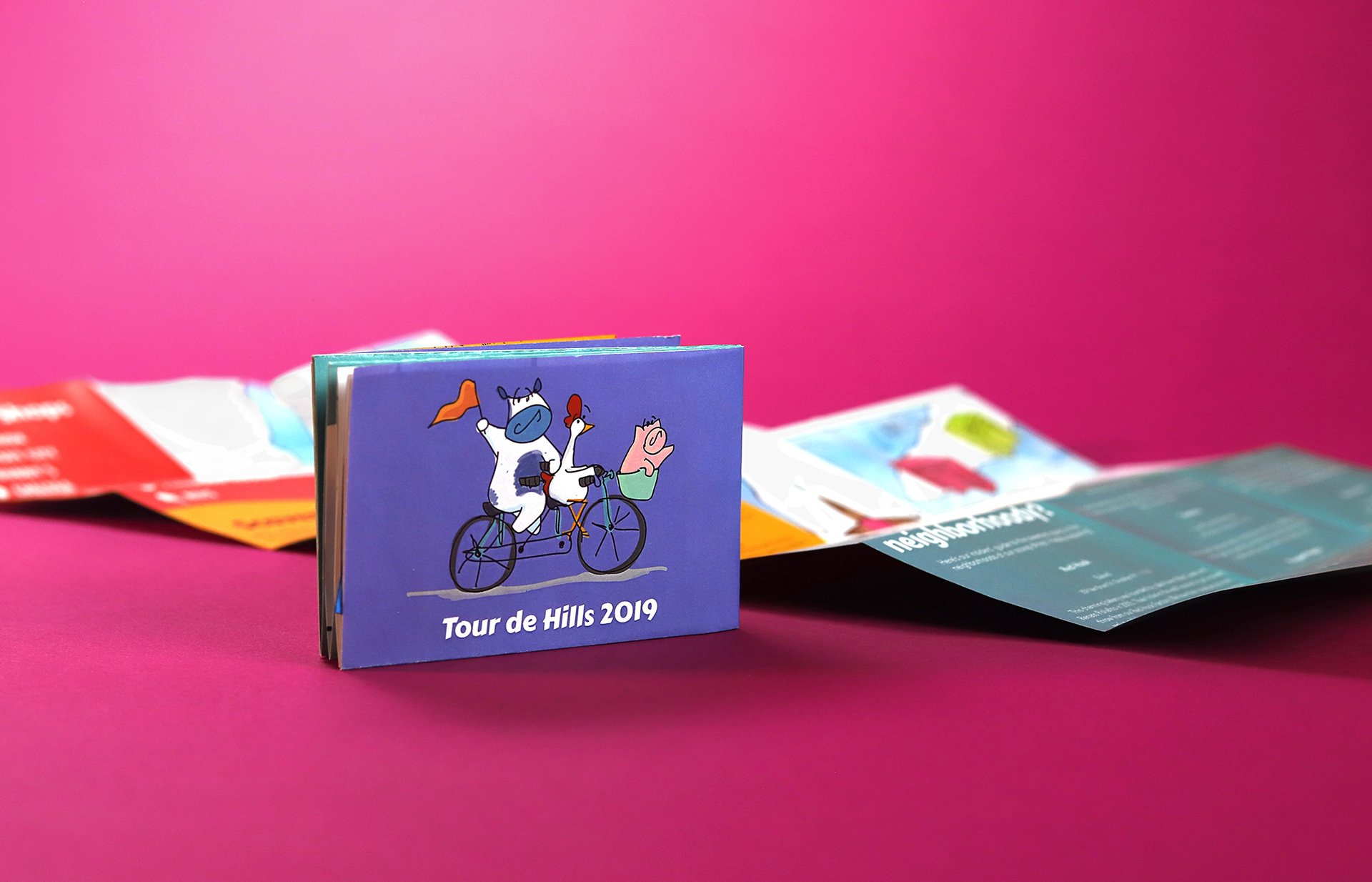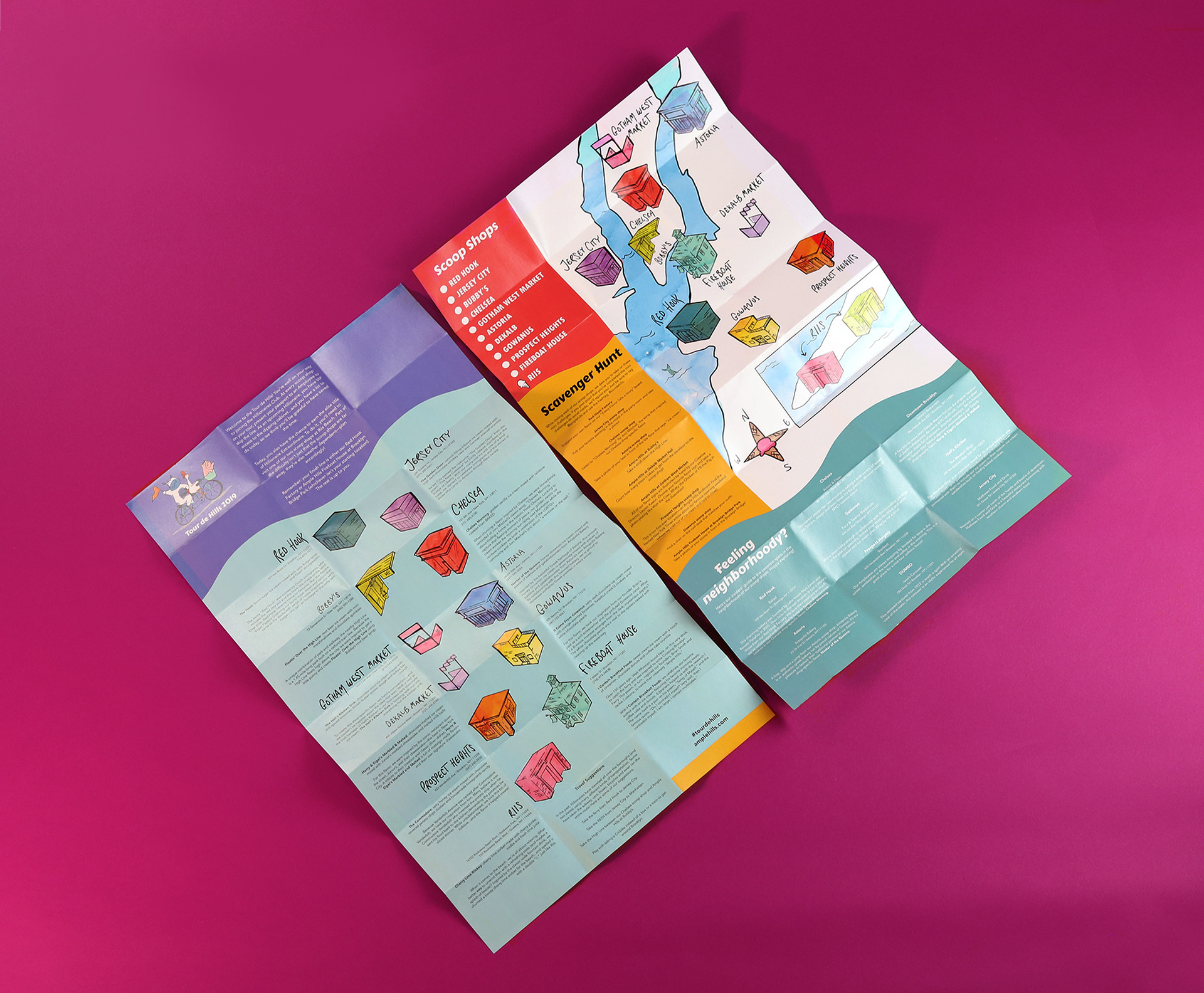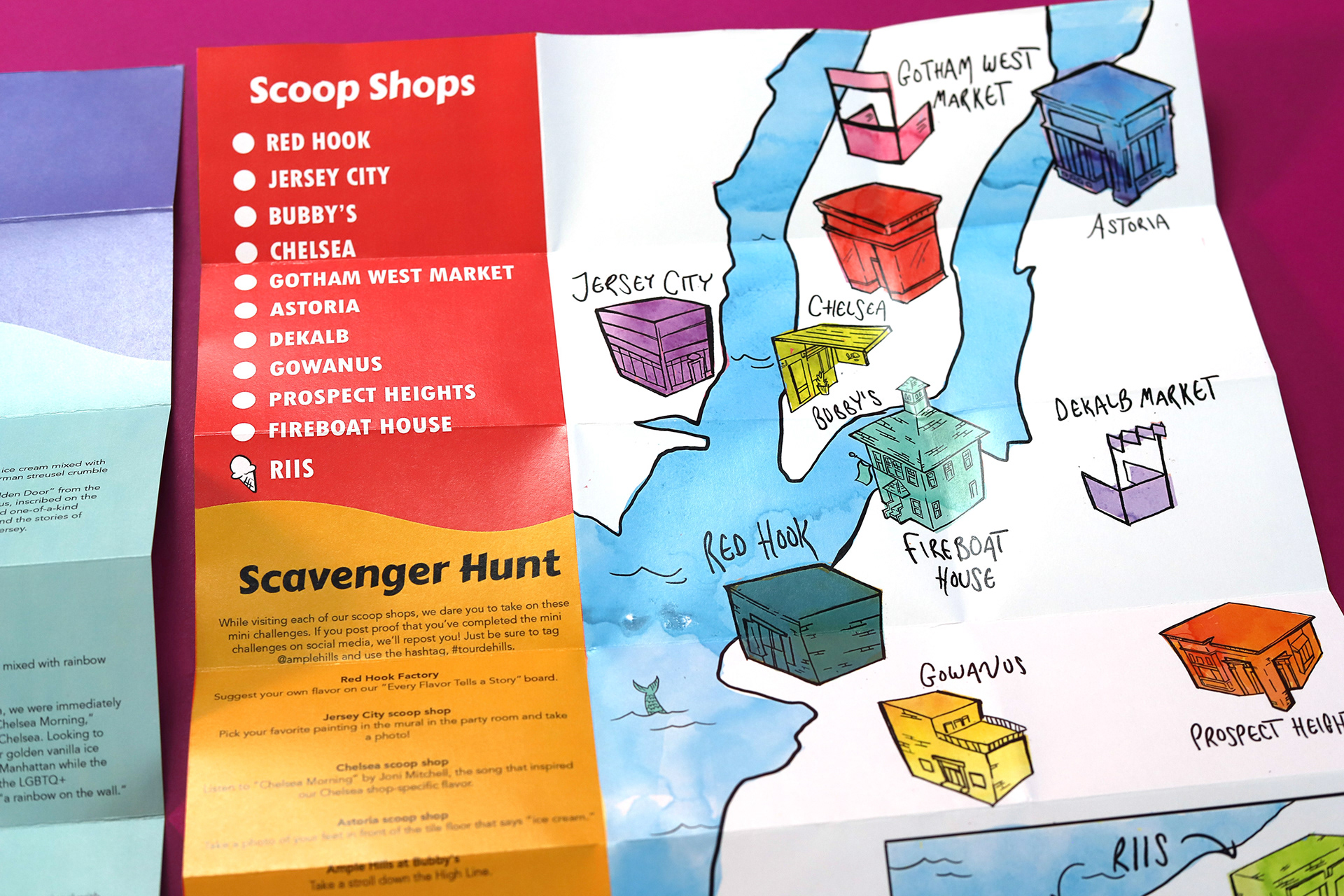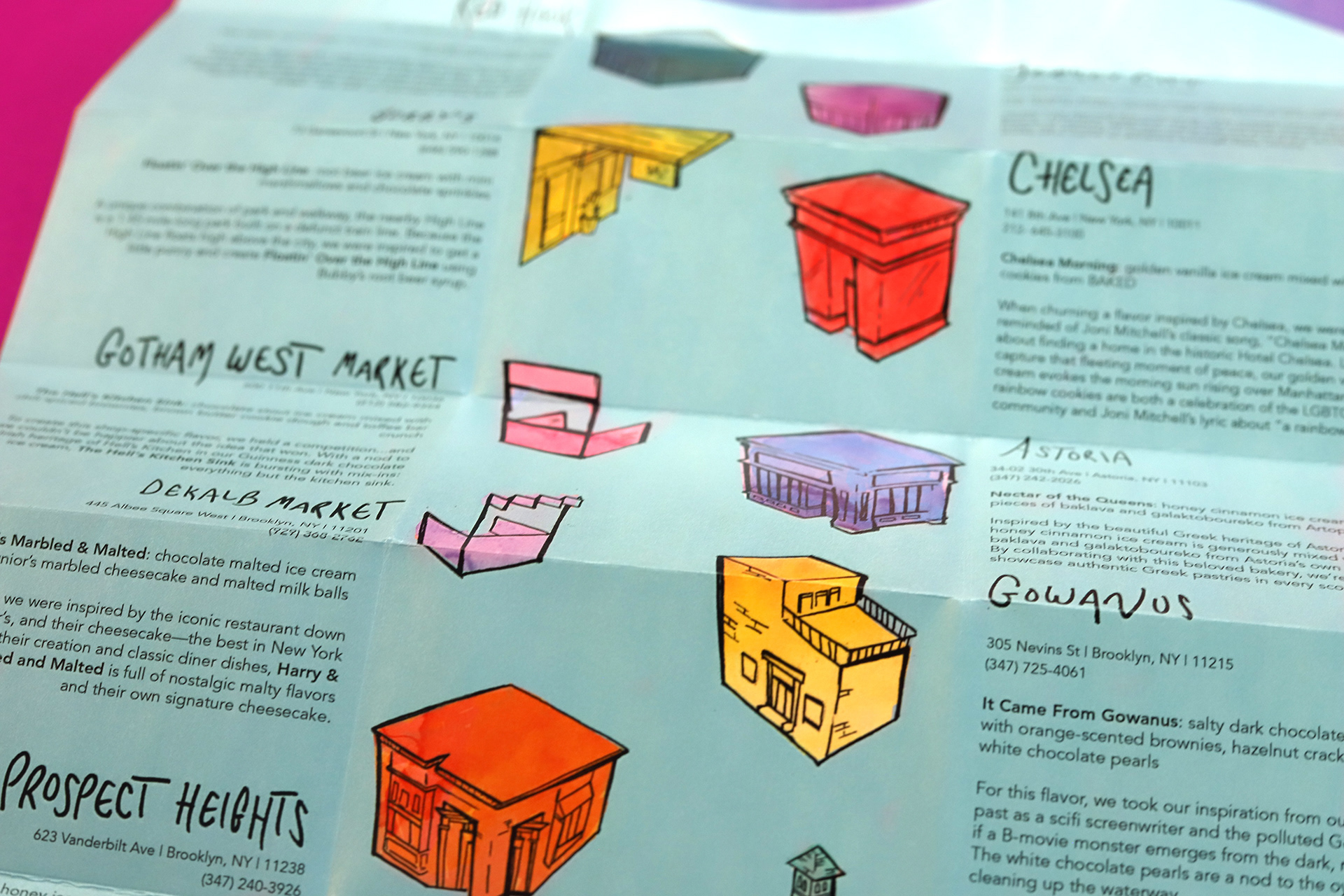 In 2019, we collaborated with Marvel on 3 flavors based on Black Panther, Captain America, and Spider-Man.  I designed the packaging and created the artwork for these flavors, which feature comic-book panels around each pint telling the flavor of each character.  Additionally, I created animations to advertise each flavor via email.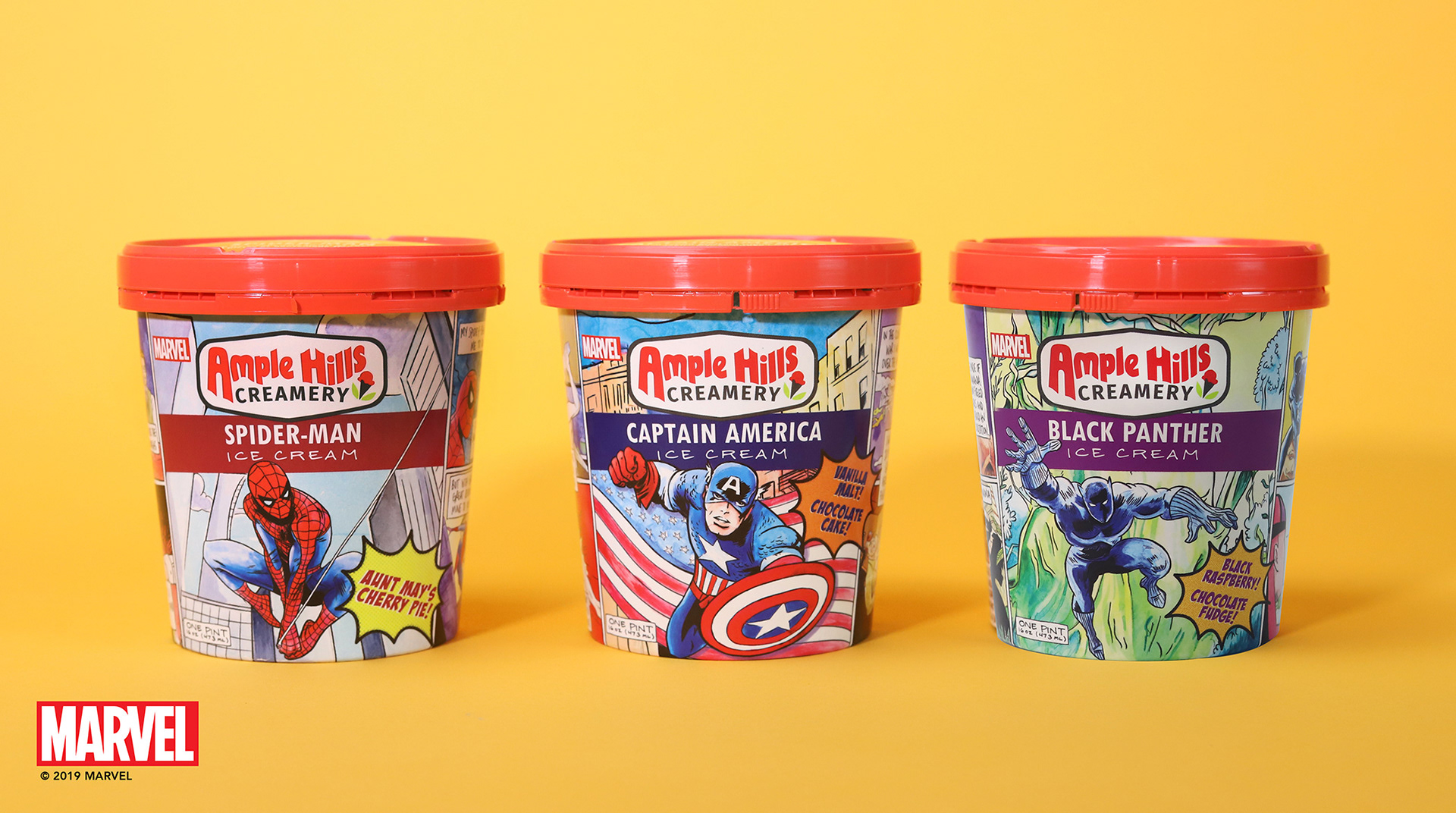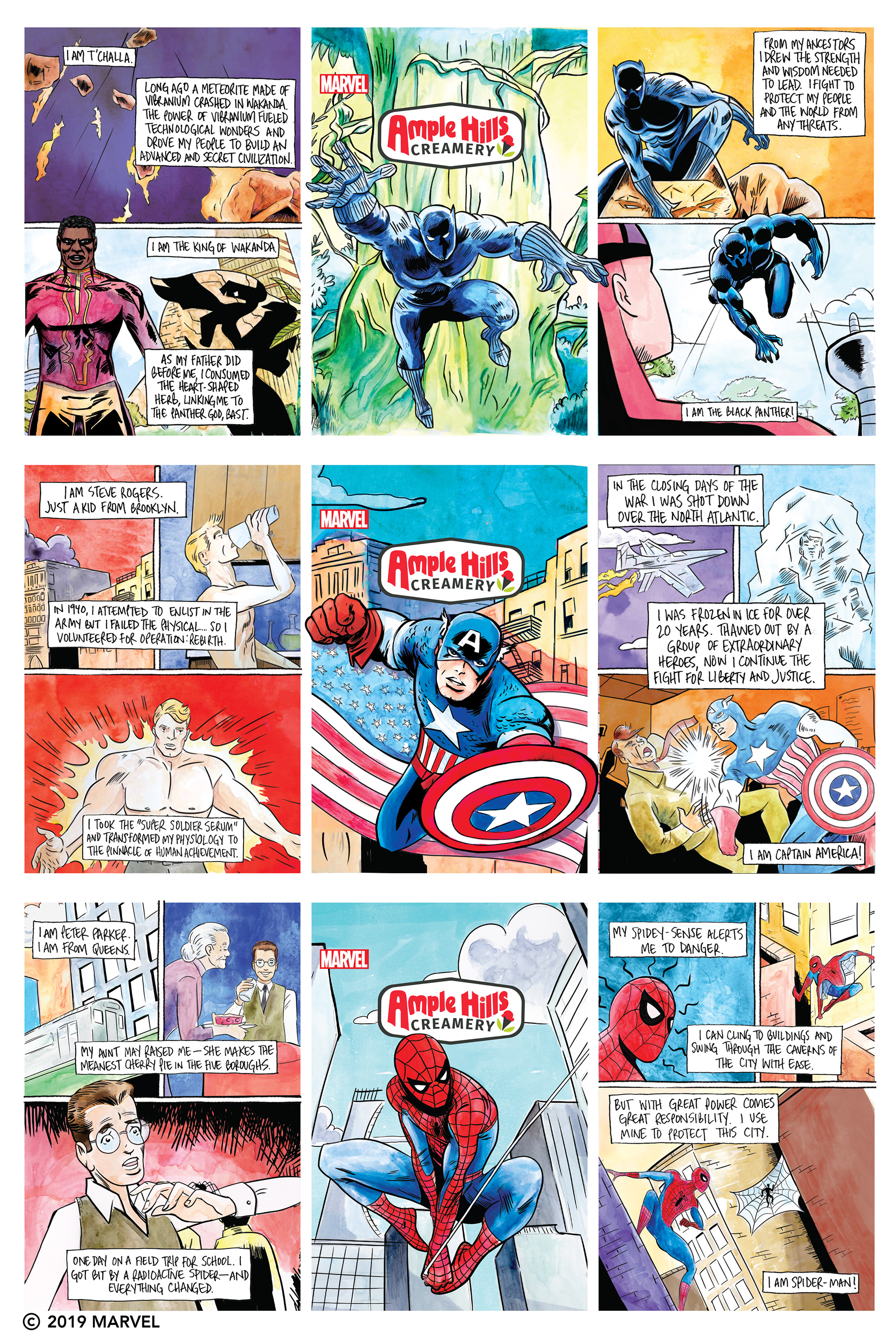 I also was responsible for conceptualizing & creating GIFs and animations for social media and email marketing campaigns. I would present an idea to our creative team and art direct photoshoots to acquire necessary images based on the agreed concept.  The use of GIFs was to take our innate hand-illustrated branding to stand out in the online world.